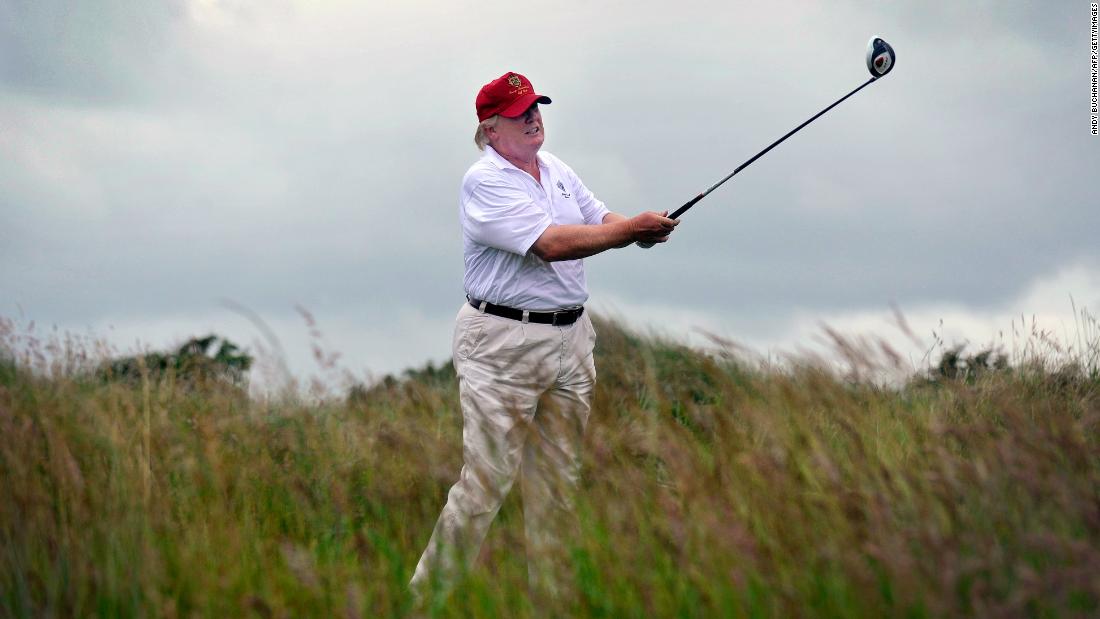 Washington( CNN) President Donald Trump personally paid to have a "golf simulator" installed in the White House residence that allows him to play virtual rounds of golf, The Washington Post reported Wednesday.
According to the paper, the simulator replaced an "older, less sophisticated golf simulator" that existed in the White House during former President Barack Obama's tenure.
Trump, who owns more than a dozen golf courses in the US and abroad, has made a general practise of seasonally traveling most weekends to his Bedminster club in New Jersey or his Mar-a-Lago property in Florida, often golfing while there.