Using a new course in Erin Hills two years after Chambers Bays questionable debut hurts the US Opens identity in a sport where playing in the greats footsteps depicts us in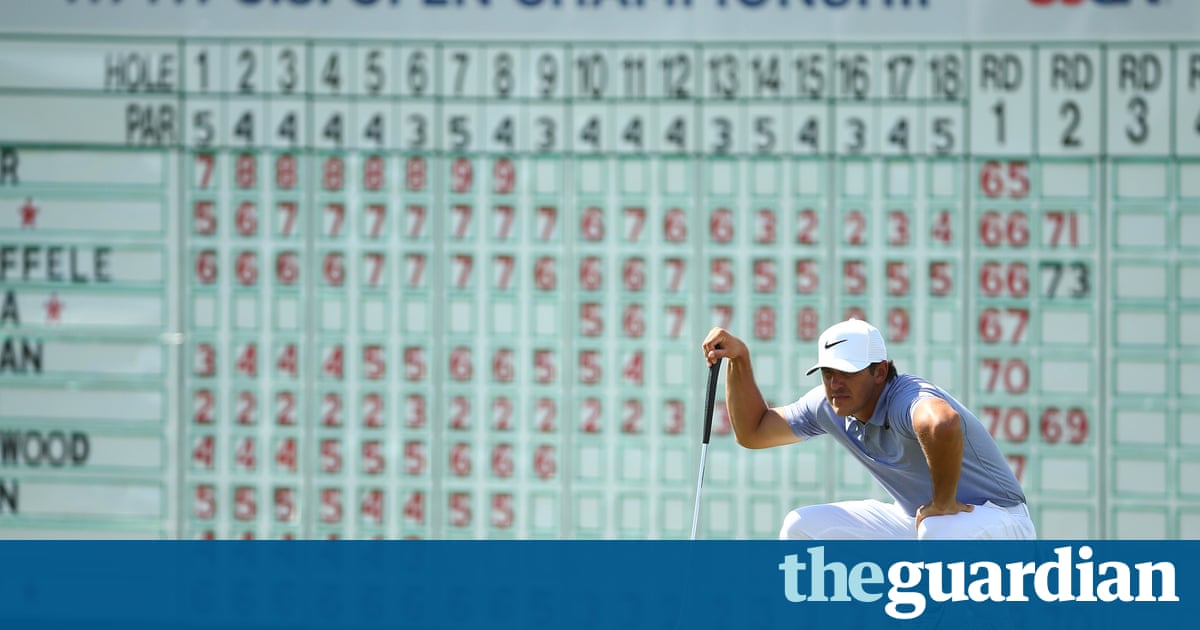 Change may be afoot in golfs calendar but the US Opens position remains nonnegotiable. The United States Golf Association, in moving towards a series of championships around this time of year, has attained it both publicly and privately clear that its biggest one of all will continue to conclude on Fathers Day.
Elsewhere, confirmation may not be slow in arriving that the US PGA Championship will revert to May from 2019; a long-awaited scenario which would have knock-on impacts for both the European and PGA Tours. The US Open, hence, would become the third rather than the second major of any given year. The Player Championship would become part of the Masters buildup, as was the case in the past.
The shuffling the USGA has become accustomed to is between venues. Erin Hills marks the second new course on the US Open schedule in three years, in accordance with the Chambers Bay experiment, which few spectators regarded as a success. Erin Hills may be a public course, which has no members, but a rack rate of $280 per round scarcely emphasises it as a playground for the golfing masses.
It is a straightforward point that history cannot be very well created without utilising a particular course in the first place but one of golfs appeals lies in following in the footsteps of greats. The Open Championship will return to Royal Birkdale this summer, where competitors have the chance to emulate Padraig Harrington, Tom Watson and Lee Trevino. That tight group of courses favoured by the R& A lends itself to pulling brilliantly upon what has come before; Royal Portrush returns as an Open course in 2019 after a waiting of virtually 70 years but at the least there is historic significance to pull upon.
Next year, the US Open reverts to Shinnecock Hills, scene of Corey Pavins triumph in 1995. When Pebble Beach reappears as host in 2019, reflections will inevitably be towards the procession being developed by Tiger Woods in 2000. Yet when the USGA dismisses these established sites, the tournament narrative starts from scratch. The identity of the event, arguably, is lost.
We have had a lot of questions in the last few years, and surely few weeks, about Erin Hills, said Mike Davis, the USGAs executive director. Why a new golf course? And why not a tree-lined course with really narrow fairways? The philosophy, in terms of where we go for US Opens, all starts with the golf course. Yes, the operations need to work. Yes, we want to move it around the United States but in the end, it really is about the quality of the golf course. Thats the quality in terms of architecture but also how it tests the worlds best players.
We truly do believe Erin Hills satisfies all of the criteria. What is so nice about our wonderful game of golf, unlike other sports, is that the playing field, the arenas, truly mean a lot.
This was wonderful poetic licence from Davis. Suggesting that Erin Hills and Chambers Bay hold a more special place in athletics consciousness than the MCG or the Camp Nou for starters is ludicrous.
Erin Hills is much different than Oakmont, Davis added. Its much different than Shinnecock Hills. Much different than Augusta National. Its much different to a British Open course. And we should celebrate that.
We have had questions about why a new course two out of three years. We genuinely want to celebrate the great courses in the United States. We want to celebrate the historic courses but every now and again go to a relatively new golf course.
The element Davis fails to publicly acknowledge regards commercial utilize; the US Open has to generate finance. It is also a fact that many of this countrys more upper-class clubs do not especially want the US Open encroaching on their territory on a regular basis. Some of them, built at a time when the ball did not travel nearly as far as now, require adjustment or the implementation of extreme rough to render them a feasible major environment.
Not that Erin Hills was in any way besmirched by those who competed on it. Even having missed the cut, Rory McIlroy was among those to sing the Wisconsin venues kudoes. The golf course is great, it really is, said McIlroy. Im a big fan of this place. Its a big, big golf course, with long rough and all that stuff, but it lets you play. It lets you be aggressive, you can get on operates which allows you make birdies. Its not your typical US Open setup. But Im a big fan. I think its going to produce a really good winner at the end of the week.
It also rendered caddie sweats; walkings between greens and tees alone stretch to nearly 3,000 yards.
Read more: www.theguardian.com