Thousands in Britain joined forces to protest against the president, and Vermont senator to host special town hall on Monday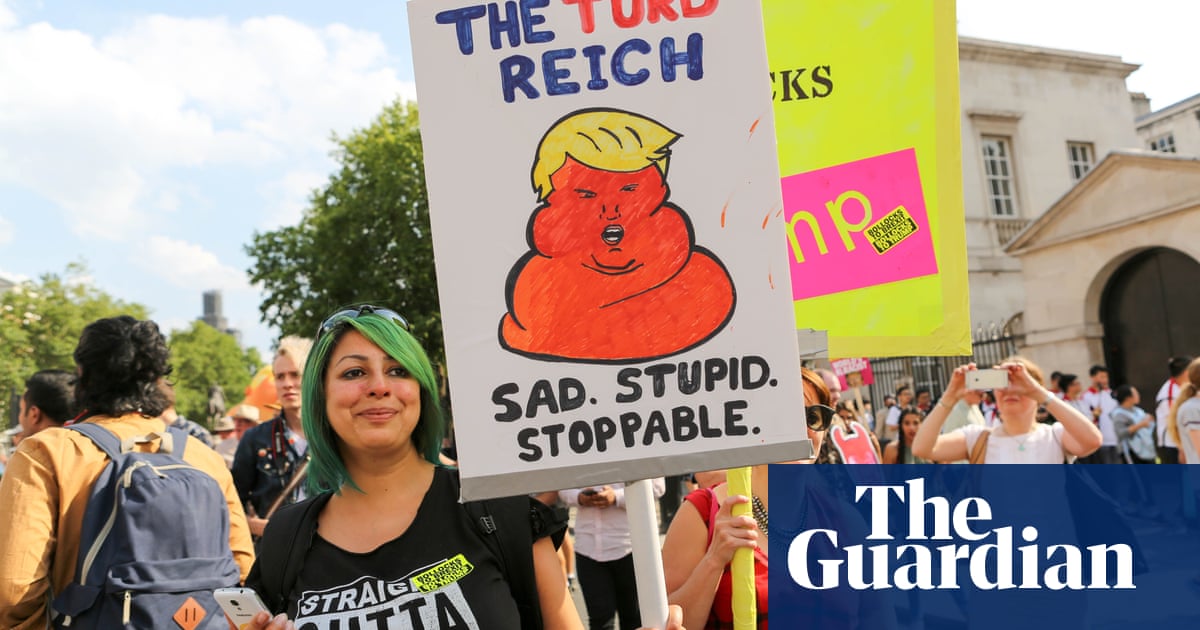 The Resistance Now is a weekly update on the person or persons, action and notions driving the protest movement in the US. If you're not already receiving it by email, subscribe .
Insults, fake news, royalty, golfing
So Donald Trump barrelled off to Europe this week, a particularly unwelcome bull in a china shop. In the UK, protesters were there to welcome him.
In a country still divided by views on Brexit and with a government teetering like a Jenga tower, Trump's presence at least brought people together- hundreds of thousands of them in London, Glasgow, Manchester, Belfast and beyond.