Treasury to provide ringfenced fund of up to 5m should planned visit go ahead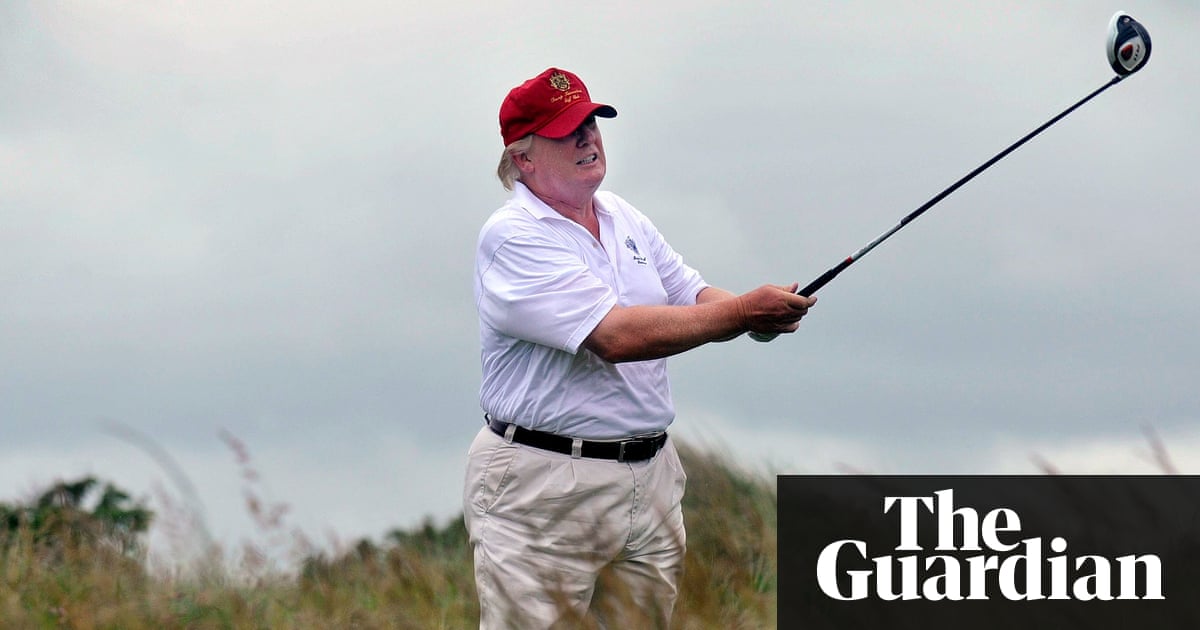 The UK government has pledged to cover up to PS5m in extra policing expenses if President Trump visits Scotland to run golfing later this month.
Liz Truss, the Treasury secretary, wrote to the Scottish government's new justice secretary, Humza Yousaf, to confirm that any policing expenses directly associated with Trump's visit on 13 July would be paid by the Treasury.
Ministers in Edinburgh were alarmed last week when Iain Livingstone, the interim chief constable of Police Scotland, calculated the force could require up to 5,000 officers at a potential cost of PS5m to properly police his visit.
Livingstone said rest days had been cancelled and transformations had been rearranged to ensure enough officers were available to provide up to 24 hours of cover, including the policing of mass protests scheduled for Glasgow and Edinburgh.
Yousaf complained it was " completely unacceptable" for Scottish taxpayers to foot the bill for an official visit organised by the UK government.
Truss used to say although policing in Scotland was devolved and therefore a Scottish government responsibility, she would provide ringfenced funding of up to PS5m" should a visit from the president be confirmed ".