Image mysteriously displayed behind president at rightwing event features two-headed eagle clutching golf clubs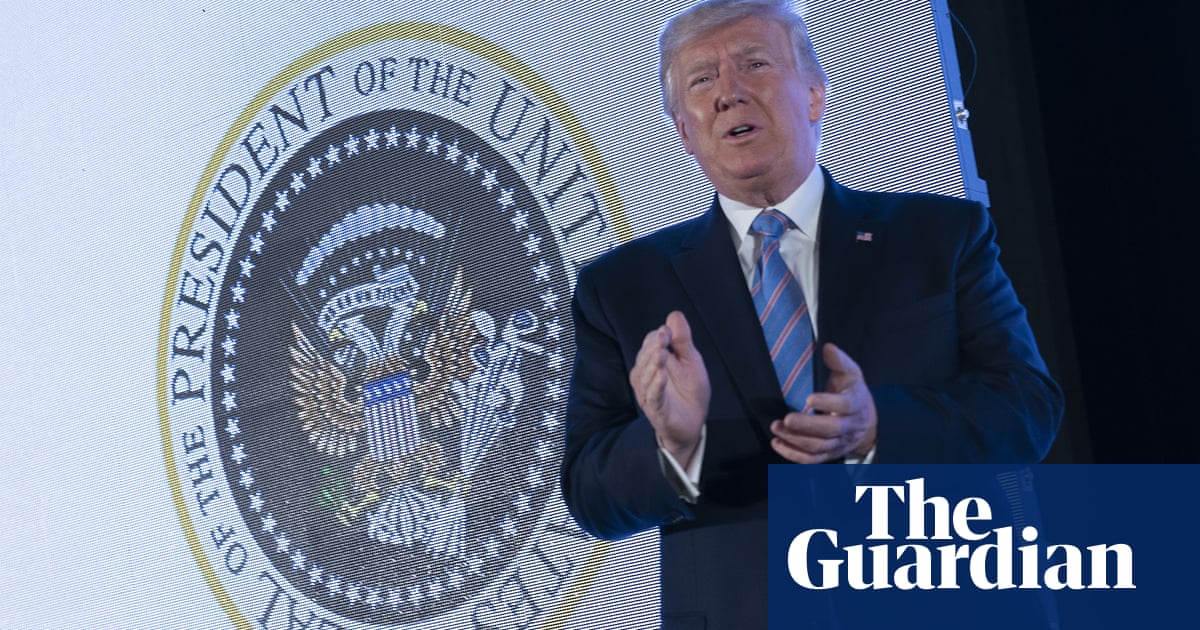 As Donald Trump addressed a rightwing crowd in Washington on Tuesday, the audience roared in support- but it was a doctored onscreen display that ultimately took center stage.
At a student summit hosted by the conservative group Turning Point USA, the president stood before what appears, to the casual observer, very much like the US presidential seal. A thorough exam by the Washington Post, however, discloses some odd tweaks to the image.
First, the eagle has not one but two heads- attaining it appear a lot like Russia's coat of arms. And instead of holding arrows, as the bird does in the US seal, it's holding golf clubs.
In other terms, a proud presidential emblem was apparently reworked to shame Trump over two of the biggest targets of anti-Trump criticism- Russian involvement in the 2016 election and excessive golfing– and it was displayed behind the president for all to see.
How this happened remains a mystery. The Post spoke with a White House representative who said officials hadn't seen the image in advance. A spokesperson for Turning Point USA, meanwhile, told the paper he was stumped as to the origins of the image, characterizing it as" a last-minute A/ V misstep "." I can't figure out who did it yet ," the spokesman said, adding that he didn't know where the image had come from.
Richard Painter, the chief White House ethics lawyer under George W Bush, said Trump aides should have maintained a closer eye on things." Someone is going to be getting in difficulty ," he told the Post," but they got one heck of a good laugh out of it ."
Read more: www.theguardian.com