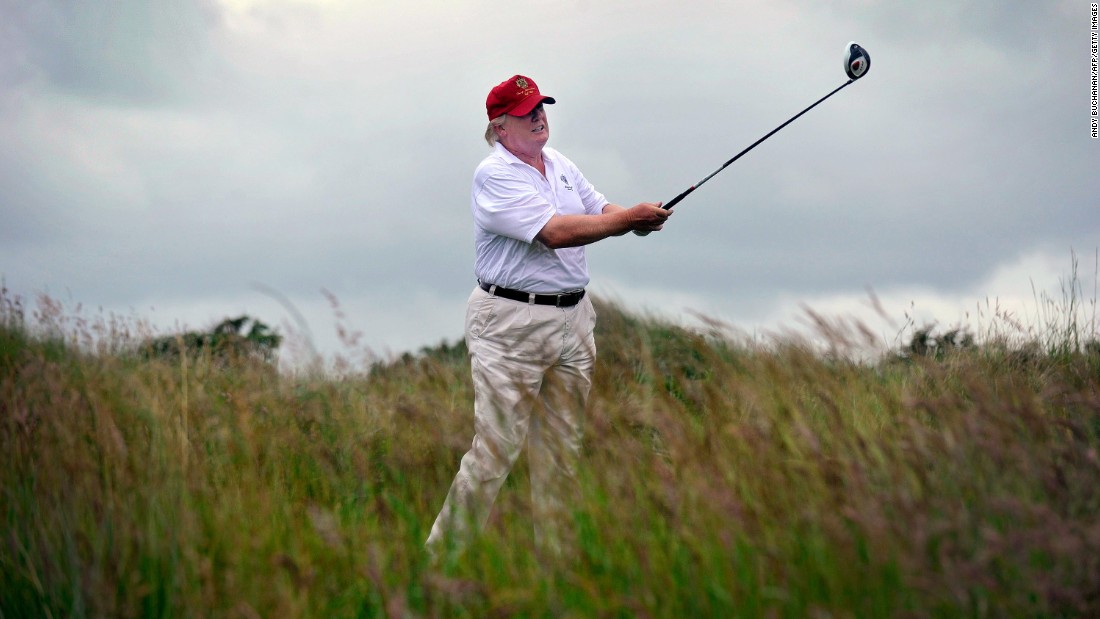 West Palm Beach, Florida( CNN) President Donald Trump, once a critic of his predecessor's golfing, has visited one of his golf courses in Florida — seemingly to play the sport — five of the last seven weekends.
A president's golf play is far from controversial: In fact, it's the most common pastime of the country's leaders. But before he ran for office, Trump was the most fervent critic of the fact that President Barack Obama regularly made the links with friends, aides and consultants, arguing that it indicated the president was unserious about fixing America's problems.
Now that Trump is President, the comments are coming back to complicate his golf habit.
Just like Obama, Trump is a big golfer