Tiger Woodss stunning return to golfs major highs thrilled as much for him sticking it to the old guard as it did for pure sporting spectacle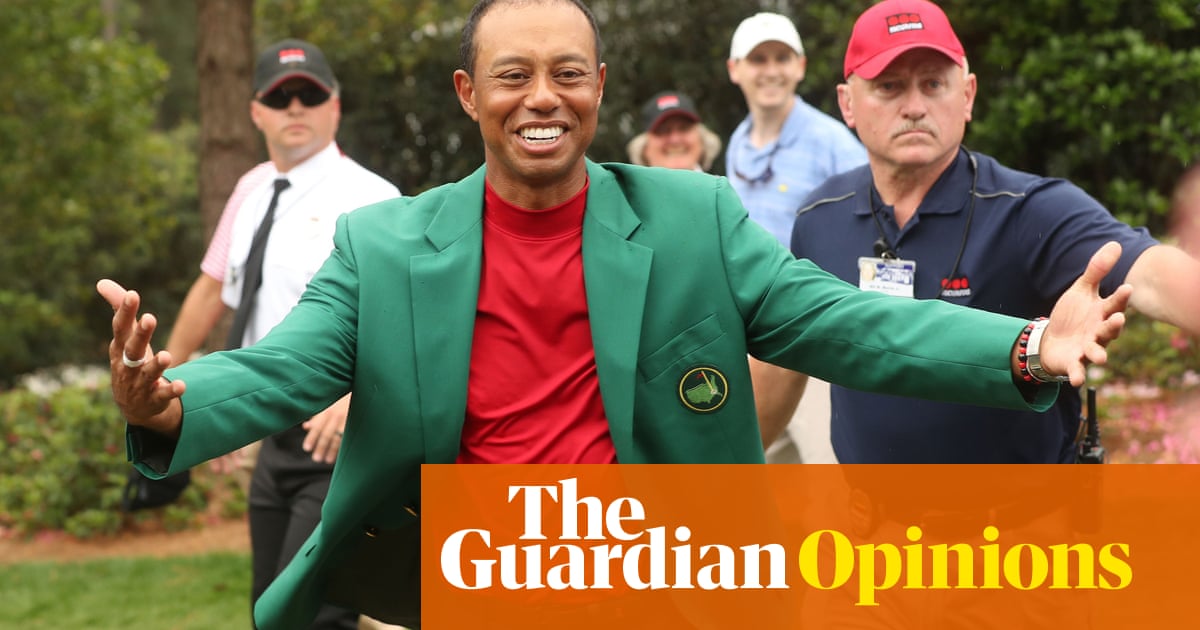 As someone who cried at Tiger Woods's spectacular Master victory on Sunday– having spent years waiting for it and much of the weekend hollering quite unprintable forms of encouragement at the Tv- I advise hard-headedness about some of the reaction.
Although I have limited myself to reading just the 587 -odd articles about it all, it's hard not to spot certain common themes. By far the most dominant is the idea that this is a narrative of redemption- that Tiger Woods has, in some not-entirely-explained style, become a morally better human than he was, and that that is a big part of why he is winning again.
Oh dear. I do hope not. In fact, I'd much prefer Tiger to be secretly worse than ever, and still winning again. You can have one without the other, whatever the High Sparrows insist. In fact, Woods did for years. Those who seek to turn the madness and magnificence of athletic into trite little parables are always to be resisted, especially when those fables are just convenient morality narratives. Woods the man has always been a matter for his family- no one else ever had any business feeling "let down" by him. Portion of the amusing, exasperating, exhilarating nature of sport is that nasty people can be wonderful at it.
Inevitably, the fabulists have been working overtime since Sunday to take ownership of Woods's return journey. By far and away the most prevalent word to be bandied around in the wake of Tiger's stunning comeback is "redemption"- a word which connotes a quasi-religious passage from sin to redemption. This sounds like merely the sort of story that small-state, multimillionaire evangelicals might like to tell themselves about Tiger Woods. And given what a grip these hypocritical moralisers already have over the upper echelons of this particular athletic, perhaps we should avoid assisting them in the matter.
In some ways, patently, the need for a simple fairy story is understandable. Narrative templates are the style we make sense of the much more formless tide of experience. But Tiger Woods's journey back from both the implosion of his personal life and from serious injury and surgery is sufficiently complicated and nuanced to elude any reading of it as the "right" one. Can't we pick an alternative to "redemption" out of the air? Can't we make it a retaliation narrative, instead?
How about Woods's comeback being one in the eye for all those horrendous golfing conservatives- I use the word euphemistically- who were only too pleased to write him off once his Hooters habit was discovered? As a matter of personal savour, I would have preferred it if he had been greeted off the 18 th on Sunday by a couple of cocktail waitress. But you can't have it all.
Furthermore, I can only celebrate anything that Woods has ever done to disappoint what the Augusta National Club represents. His first Master victory, in 1997, came simply seven years after the club had admitted a black member, and may consequently be judged to have been a terrible upset for much of its old guard.
Read more: www.theguardian.com