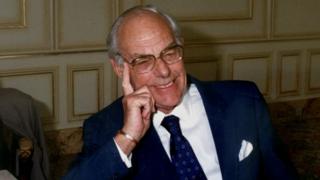 Files just released show how in 1988 Denis Thatcher personally vetted the guest listing for a showbiz reception at Number 10, providing an insight into the thinks of one of the most taciturn of prime ministerial consorts.
On 7 June 1987, just days before the general election, the Conservatives held a rally in Wembley. On the stage with the prime minister were 45 celebrities, rounded up by the entrepreneur and Conservative fundraiser Sir Basil Feldman.
They included some of the biggest names in TV at the time, including Ronnie Corbett, Jimmy Tarbuck, Bob Monkhouse and Shirley Bassey.
Mrs Thatcher won, of course, and a few months later decided to give a party to thank her showbiz supporters. Forty-five guests would not fill up the grand reception rooms at Number 10 Downing Street, so the listing, now revealed by the Thatcher Archive, was expanded.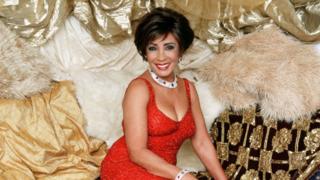 John Whittingdale, then Mrs Thatcher's political secretary, indicated Paul McCartney, Cliff Richard, Freddie Mercury and Mick Jagger as guests.
The first two made the listing, drawn up by the ministry for the arts: government ministers were added, as were civil listing pensioners and sportsmen and women.
Sir Denis Thatcher succumbs Margaret Thatcher: From grocer's daughter to Iron Lady Obituary: Margaret Thatcher Image caption Writer and comedian Eric Sykes seems to have been Denis Thatcher's favourite selection Image caption A question mark was placed beside David Attenborough's name Image caption Richard Ingrams says it is unusual for Denis Thatcher to have interfered in a matter like this