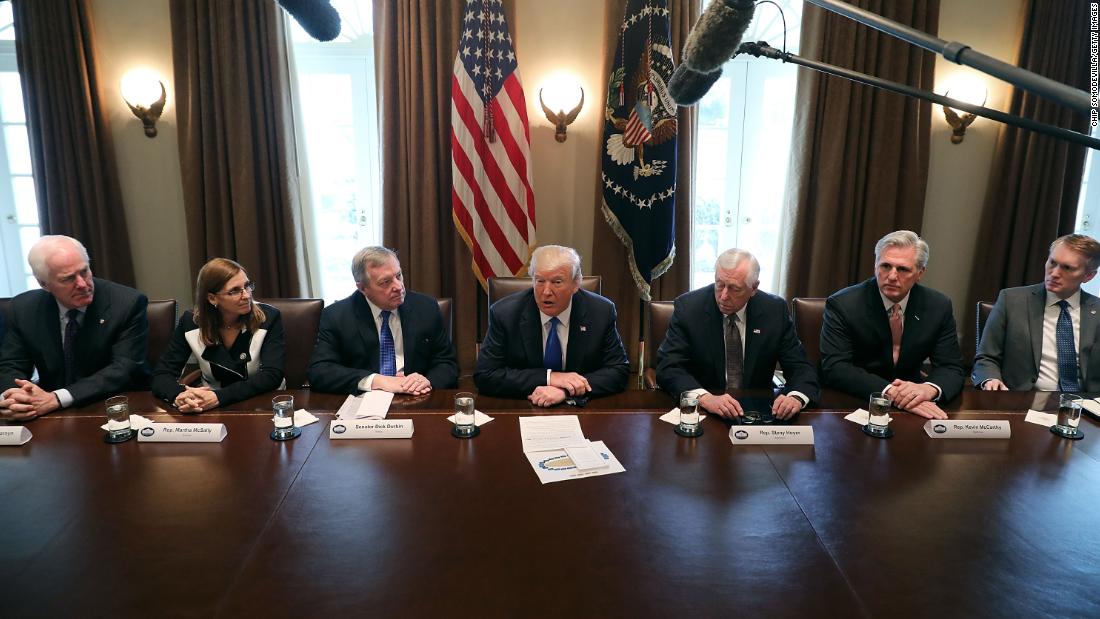 ( CNN) Usually when the president holds a meeting with key lawmakers of both parties to talk about a major — and majorly contentious — issue, the press comes in at the beginning of the gathering for a few minutes. The chairperson and congressional leaders voice commitments to finding solutions blah, blah, blah, the press gets escorted out and the real work begins behind closed doors.
It was a remarkable thing — and a reminder that Trump is either unaware of the rules by which Washington traditionally works or he simply doesn't care. Either style, the 55 -minute talk-a-thon — about immigration and, as is typical for Trump, lots of other things — rendered a number of remarkable lines from the commander in chief.
Below are the 40 that stood out to me.