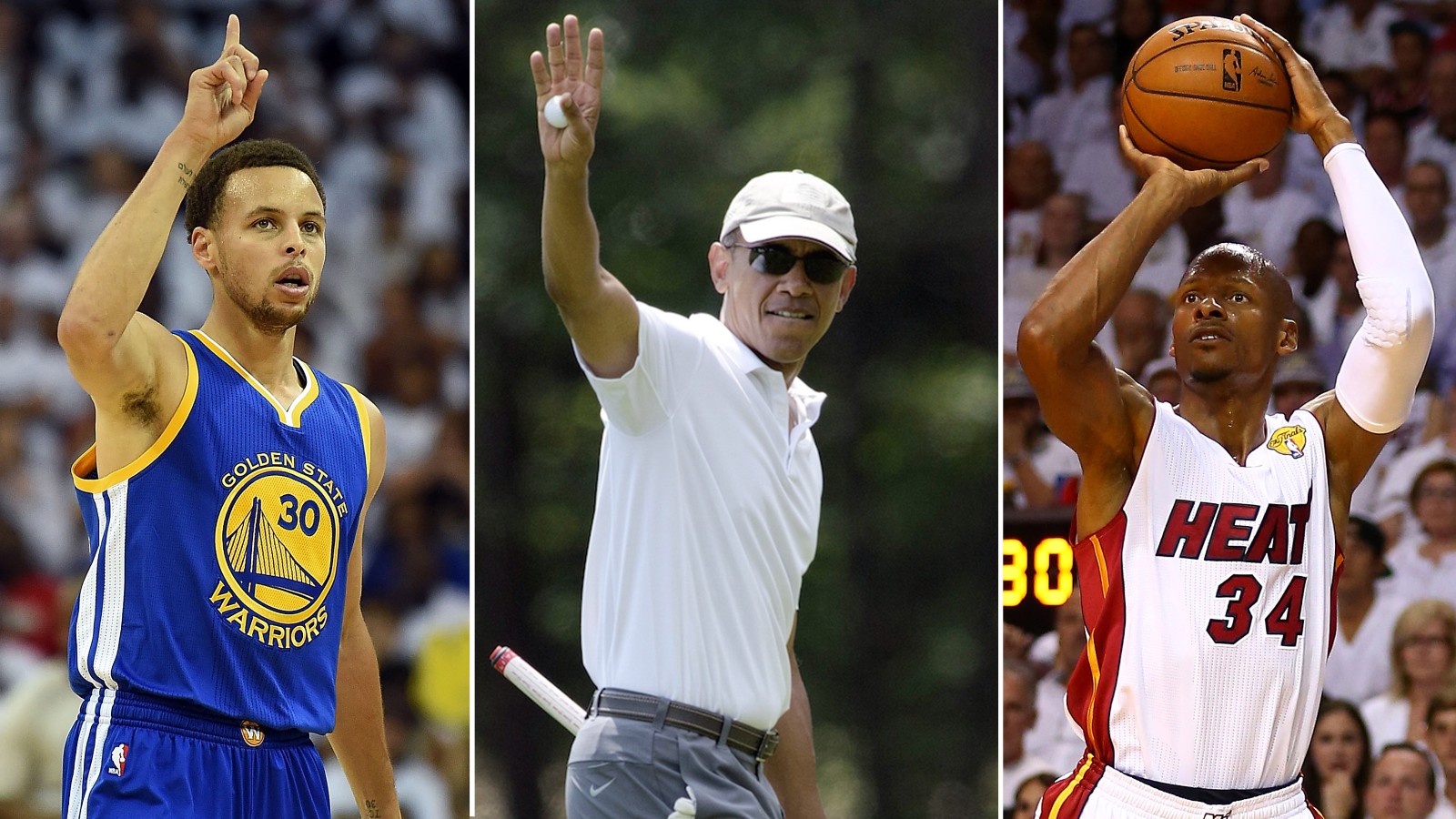 Washington( CNN) Golden State Warriors guard Stephen "Steph" Curry, who recently played golf with President Barack Obama in Martha's Vineyard, dished to Jimmy Kimmel Tuesday night about a competitive, trash-talking Obama.
Curry played a round of golf with his father, Dell Curry, against Obama and NBA player Ray Allen, who is currently a free agent.
Curry said that the President "made fun" of Allen.