The PGA Tour is considering alternative venues to the National Doral for the WGC-Cadillac Championship after the controversial comments of the Miami courses proprietor, Donald Trump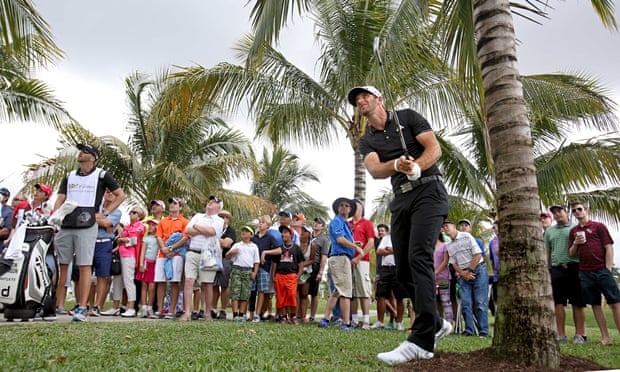 The PGA Tour is to consider alternative venues for the WGC-Cadillac Championship following Donald Trumps latest controversial comments.
The Championship is to be staged at Trumps National Doral in Miami in March but may be moved elsewhere after 2016.
The announcement comes after the courses proprietor Trump, the leading candidate for the Republican presidential nomination, caused widespread anger and consternation by calling for a total and complete ban on Muslims entering America.
In a statement issued to Golf.com the PGA Tour said: We continue to stand by our earlier statement, and the statement of other golf organisations, that Mr Trumps comments are inconsistent with our strong commitment to an all-inclusive and greeting environment in video games of golf.
The PGA Tour has had a 53 -year commitment to the Doral community, "the worlds largest" Miami area and the charities that have benefited from the tournament. Given this commitment, we are moving with holding the 2016 event at the Blue Monster.
Immediately after the completion of the 2016 tournament we will explore all options regarding the events future.
This is not the first time Trumps public statements have upset golfing organisations. In June the LPGA Tour, PGA of America, PGA Tour and USGA made a joint statement when Trump stimulated inflammatory comments about Mexicans.
The PGA of America afterward decided to move its Grand Slam of Golf from the billionaire businessmans Trump National Los Angeles course.
Read more: www.theguardian.com