Steelers wide receiver was forced to change his cleats after two drives after an NFL official threatened to eject him from the game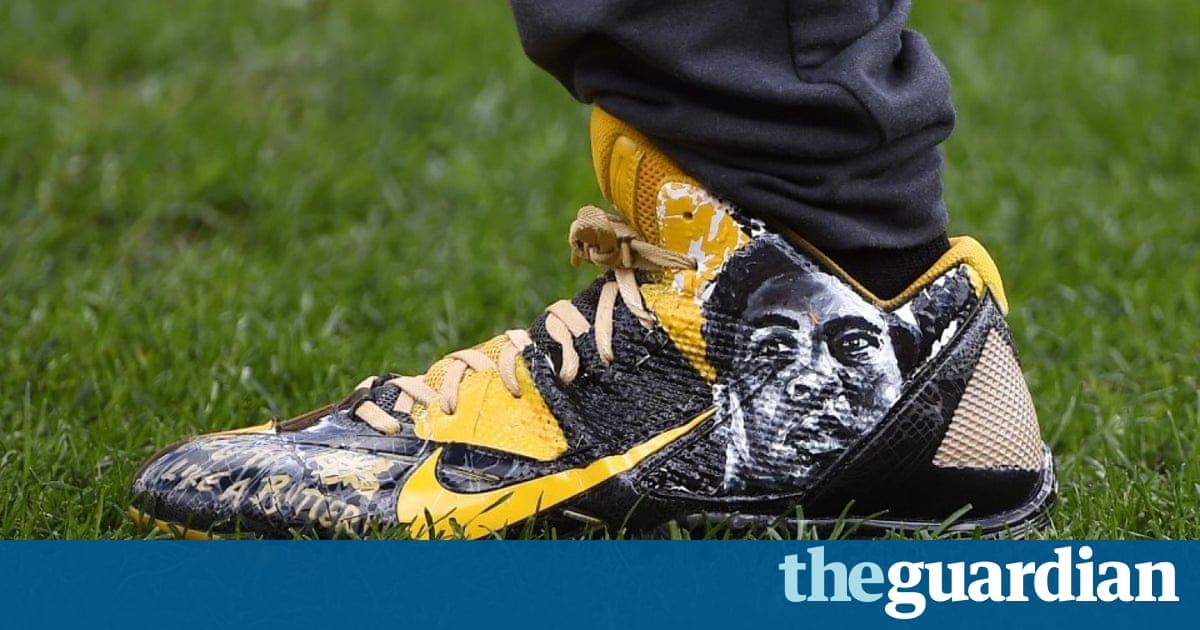 Antonio Brown made another distinctive footwear option on Sunday but he again discovered that the NFL doesnt take kindly to rule breaches.
The Pittsburgh Steelers wide receiver wore a special pair of cleats that featured Muhammad Ali for the game against the Jets on Sunday, but he was forced to change them after two drives after NFL officials threatened to toss him from the game.
Brown was apparently told that he wouldnt be allowed back on the field unless he complied. So he switched to black shoes with white trim.
I thought it was OK, but I made the adjustment, Brown said.