Challenges for country after devastating inundations include fears over mosquito-borne diseases and millions a day in costs as residents start to rebuild their lives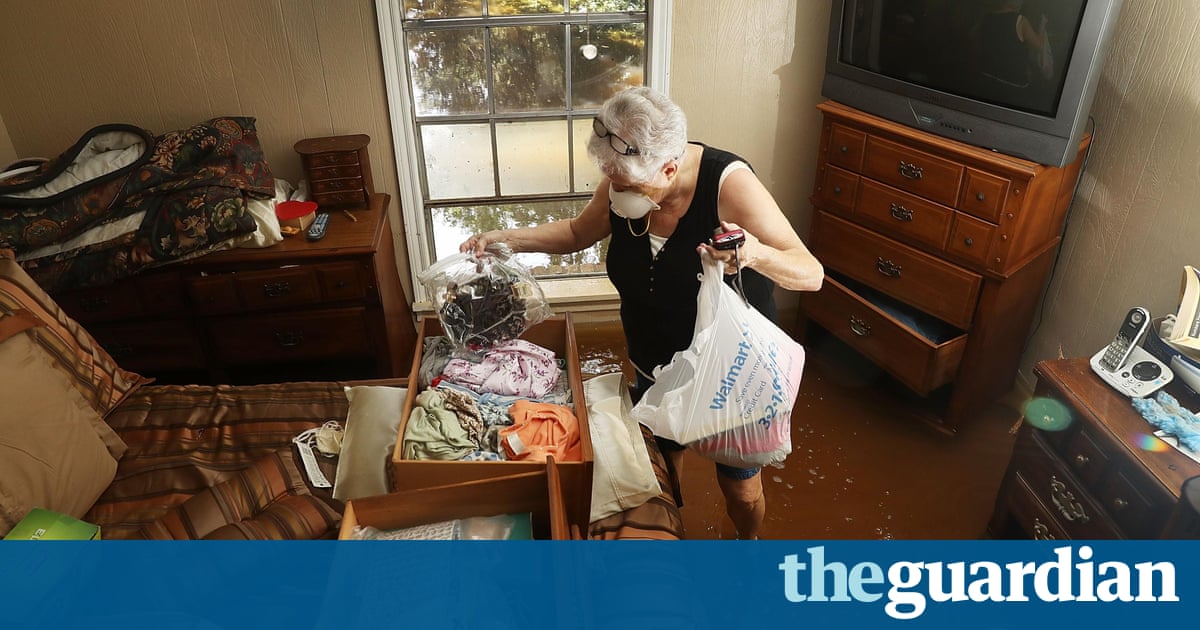 As southern Louisiana sheds the last of the weeks historic floodwater, the region faces significant challenges: how to deal with resulting illnes, how to pay for the damage and how to prevent it all from happening again.
But as the nation becomes aware of the extent of the damage 40,000 homes affected and at the least 13 people killed politics have already begun creep into play. Some people have criticized Barack Obama for continuing his golfing vacation as the flood unfolded, while Donald Trump plans to visit the region on Friday, to the consternation of Louisiana governor John Bel Edwards.
Many residents are merely dimly aware, if at all, of those larger tableaux. Most remain focused on immediate matters like receiving loved ones, interring pets and shoveling river silt from their living rooms.
Or even more immediately, they search for food for themselves and their children in places where relief bureaux have not yet arrived. Our daily bread, some people have taken to calling it.
They took those brown pouches with such gratitude, said Julie Ralph, who expended Thursday handing out lunches at Amite Baptist church in Denham Springs. The church itself was flooded and contaminated, so the food was prepared at the few dry homes in the field, then gathered at the church and distributed to anyone who could come. Several humen with high-clearance trucks drove food to people who had no means of transportation. One dame broke down crying, Ralph said.
The rivers and rainwater have receded, but the region is now haunted by small olive-drab patches of water here and there; puddled in a childs splash pool, trapped in a trash can, or cupped in fallen magnolia leaves. All of it will offer a breeding ground to mosquitoes in a region where they are, even in the best situations, a plague.
Read more: www.theguardian.com