One year on from the EU vote, step into alternative solutions reality where remainers triumphed and Boris Johnson lost an election to a rubbish bin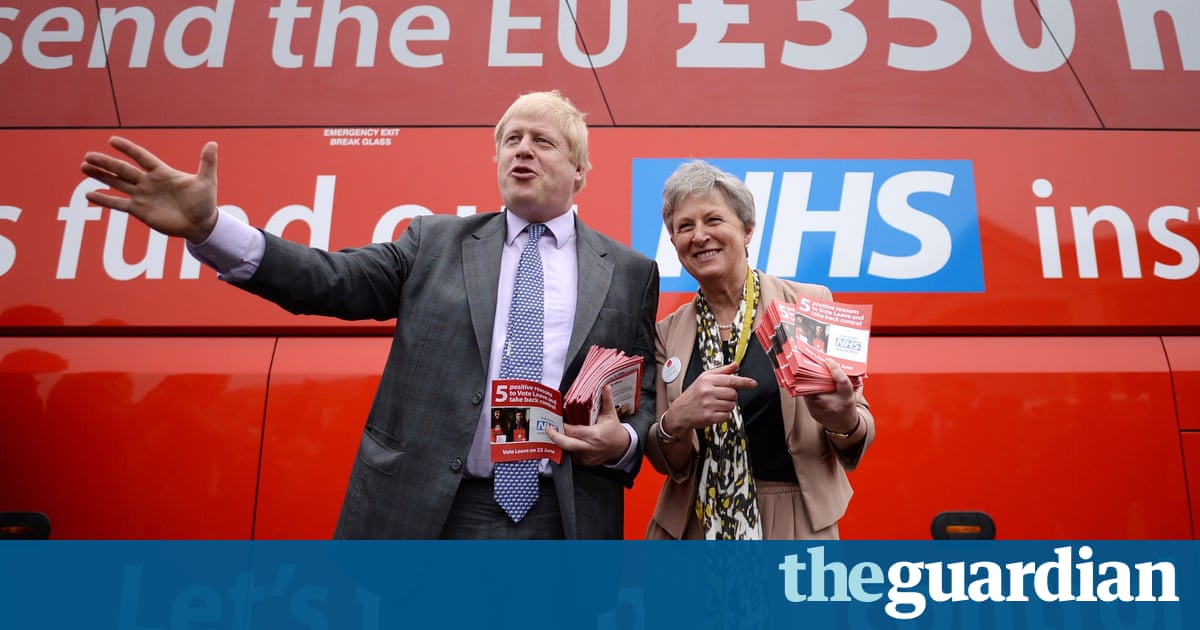 Happy Independence Day, everyone! Can you believe it was just one year ago today that we all unanimously took the monumentally brave decision to set our hand inside a toaster and defined that bad son to hard Brexit? The world surely has changed in the last 365 days weve got a new "ministers ", a new US president and a new sense of horrific, unending hopelessnes. Also, a new Harry Potter play. Neat!
Its virtually hard to think about how different the world would have been if the result used to go the other way. Just imagine: how much chaos could have been averted, if a small proportion of the country had switched their vote to remain? Dear reader, there is no need to imagine. Utilizing exceedingly accurate predictability models, the kind that the polls used to predict the EU referendum, the US election and the 2017 general election completely successfully, I have created that alternative reality. Welcome to the World That Brexit Forgot.
24 June 2016
On the steps of Downing Street, David Cameron, basking in the light of his unambiguous 51.9% remain victory, immediately calls another referendum for 2018. This one asks whether Britain should sink itself to the bottom of the North Sea and attempt to develop into an Atlantis-style civilisation, or whether it should be boring and remain part of the land people. Initial polls indicate most people in Britain want to remain landlubbers, but for balance Topic Time will offer a seat to Poseidon, God of the Sea, at every broadcast until the referendum.
4 July 2016
Friends and family worry that Cameron is now addicted to calling referendums holding six more, including one on what he should have for breakfast one morning. Due to a poorly thought-through online poll topic, he objective up having to eat a Boaty McBoatface submarine. Eventually Samantha Cameron holds an intervention, where family and friends implores him to stop. Cameron answers by holding a referendum on whether anyone in the country still likes him. Despite lots of photo ops with Barack Obama and shots of him running in rivers, CamerON is defeated by CamerOFF by a landslide, 51.9% to 48.1%. Cameron is so ashamed he flees to a totally random country that he chooses totally off the top of his head for no reason: Panama. George Osborne becomes prime minister instead.
5 August 2016
Osborne is under pressure to step down within one month, after accepting another job as the editor of the Evening Standard, and as the editor of the Times and as the editor of the Daily Star( where he renames himself George Phwoar-sborne ), and as the new Doctor Who, and as the new host of Top Gear and Bake Off, Bank of England boss and archbishop of Canterbury. Tragically, after accepting all of these chores he tries to work out what tax bracket hes supposed to be in and his brain explodes. Boris Johnson takes over.
4 September 2016
With the victory of remain, the Conservative no longer have to pretend they dont like big business. Johnson announced today the Tories are now sponsored by Amazon, under a bargain that they are able to last for the next five years( about the length of hour it will take for an Amazon delivery to arrive ). Amazon also promise to use drones to deliver new Tory candidates to constituencies within two hours.
October 2016
Read more: www.theguardian.com