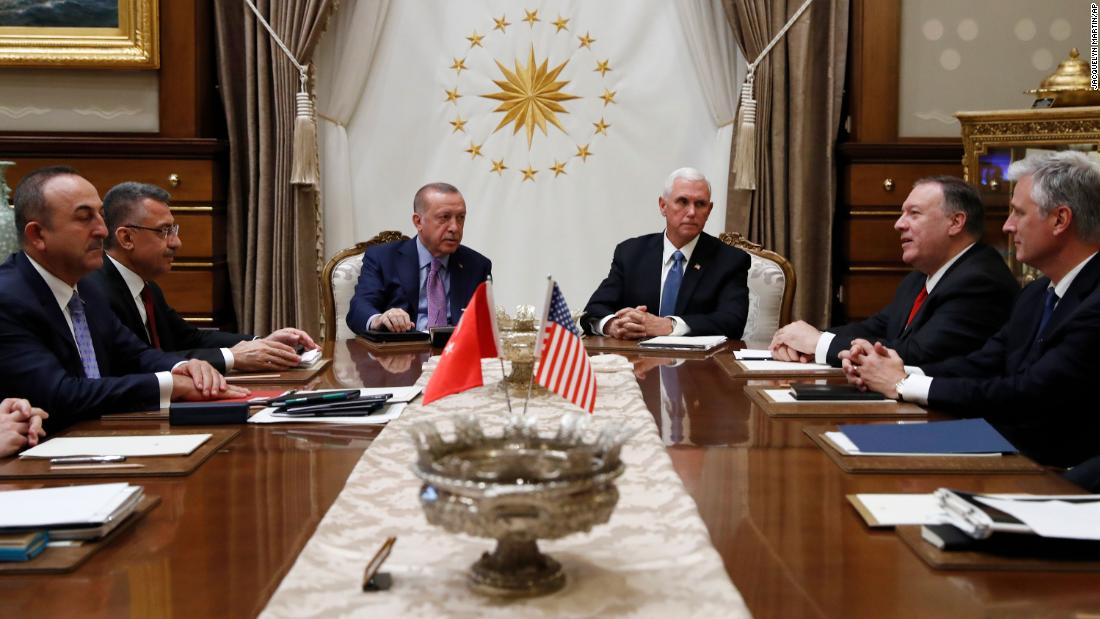 Ankara, Turkey( CNN) When Vice President Mike Pence and Secretary of State Mike Pompeo shook hands on the tarmac at Joint Base Andrews Wednesday before boarding separate aircrafts, the position inside the White House was grim.
Multiple administration officials privately said they had low expectations for the meeting's outcome, and two remarked they weren't sure why an American delegation was being sent to the Turkish capital in the first place.
So when the vice president emerged after nine hours of negotiations to announce a ceasefire Thursday, there was some skepticism.