Hit musical, which Mike Pence was booed at during a 2016 performance, opened after tremendously successful run in New York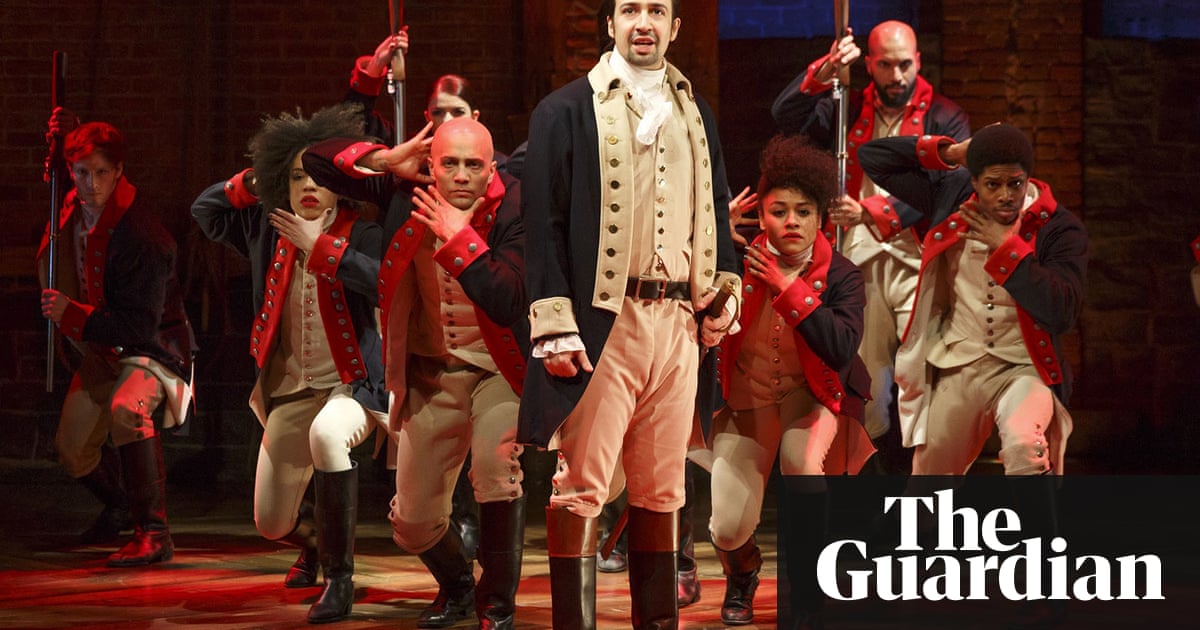 The mega-hit musical Hamilton made a triumphant debut in Washington on Thursday, coinciding with Donald Trump's birthday. There seems little prospect, however, of the US president ever attending the show.
Composer and lyricist Lin-Manuel Miranda paid a visit to former chairman Barack Obama , a huge fan, before attending the opening performance at the John F Kennedy Center for the Performing Arts, where it will run for three months.
Miranda was joined by celebrity chef Jose Andres , wearing a T-shirt that said:" Immigrants feed America ". Andres opposed a two-year legal battle with Trump after cancelling plans to open a restaurant at his hotel in Washington and continues to jab at him on social media.
A celebrated lyric in the musical," Immigrants: we get the job done", made a cheer and applause. Kennedy Center staff said they were not aware of any politicians in attendance, although Hamilton seems a natural fit for a city that lives and breathes politics.
It tells the story of Alexander Hamilton , an immigrant from the West Indies who became George Washington's right-hand man during the Revolutionary war and was the first treasury secretary. The score mixtures hip-hop, jazz, blues, rap, R& B and Broadway; the diverse casting insures George Washington, Thomas Jefferson and other dead white males( and females) played by actors of colour.
The show opened in New York in 2015 and became Broadway's hottest ticket. Miranda and other casting members were invited by Obama and his wife Michelle to perform at the White House . That seems unthinkable now.
Soon after the 2016 election, vice-president-elect Mike Pence was booed at a performance and, at the final curtain, directly addressed by the cast :" We are the diverse Americans who are alarmed and anxious that your new administration will not protect us, our planet, our children, our parents ."
Read more: www.theguardian.com