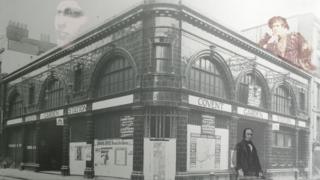 It's Halloween – and tonight's the night ghosts come out to play. Wherever you are in England there could be a local wraith, ghoul or apparition waiting in the darkness. And they are not all generic spooks or mysterious grey ladies. Here are a few of the ghosts to whom we can give a name – and to some, even a face.
So you know exactly who to blame when that chilly miasma descends.
---
William Terriss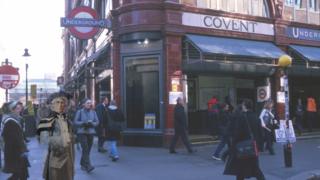 William Terriss was a dashing 19 th Century actor, who was murdered at the stage doorway of the Adelphi theatre in London. The matinee idol had drawn thousands to his performances in popular melodrama.
At the time of his death he was portraying Captain Thorne in "Secret Service". He spent the afternoon of Thursday 16 th December 1897 playing whist at his West End club before taking a taxi to the theater at about 19:00. As he entered the building, a human rushed across the street and stabbed him.
The killer was Richard Prince, a fellow performer who had appeared in several plays alongside him. Prince was mentally unstable and believed Terriss had prevented him from get roles. Convicted of assassination, Prince was sent to Broadmoor Criminal Lunatic Asylum.
Terriss, meanwhile, was not at rest. He is said to haunt the theater and the site of a bakery he used to visit. The bakery was demolished when Covent Garden underground station was constructed, and according to 1950 s ticket inspector Jack Hayden, Terriss, wearing a top hat, frock coat and gray suit, would rattle the door of the office.
He's also been spotted in the passageways and the staff room. When approached, he disappears into thin air.
Richard Prince, too, persists on – not as a ghost( as far as we know) but as a role in a play called The Murder Club, one of the Lullabies of Broadmoor.