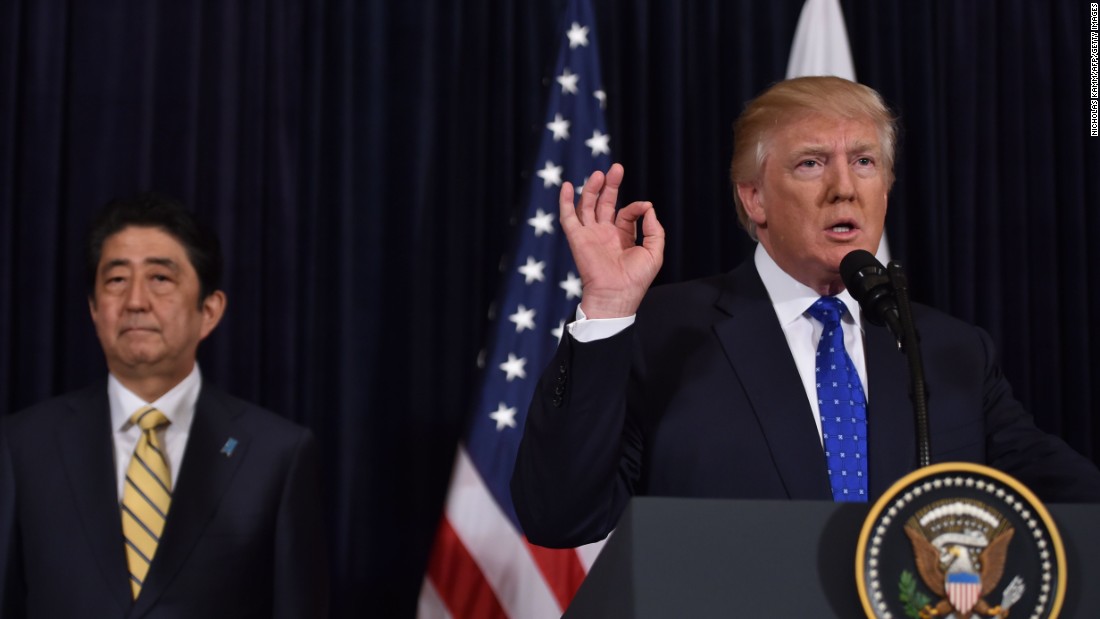 ( CNN) The iceberg wedge salads, dripping with blue cheese dres, had just been served on the terrace of Mar-a-Lago Saturday when the call to President Donald Trump came in: North Korea had launched an intermediate-range ballistic missile, its first challenge to international rules since Trump was sworn in three weeks ago.
The launch, which wasn't expected, presented Trump with one of the first transgressing national security incidents of his presidency. It also noisily disrupted what was meant to be an easygoing weekend of high-level male bonding with the more sobering aspects of global diplomacy.
Sitting alongside Japanese Prime Minister Shinzo Abe, with whom he'd expended most of the day golfing, Trump took the call on a mobile phone at his table, which was defined squarely in the middle of the private club's dining area.
JUST WATCHED
Trump pledges to work with Abe against N. Korea