When Barack Obama wants to unwind, he heads home. And home for the president just happens to be an island paradise.
The president and his family are currently in Hawaii through the New Year for their annual Christmas vacation, and after eight straight years, they've now perfected their routine of hiking, dining, golfing, swimming and, above all, rest and relaxation.
Hawaii's scenery, culture and history hold an undeniably important place in POTU'Ss heart — and he hasn't been shy about expressing that.
Below, a look at why Obama loves the Aloha State, in his own terms, because as Michelle Obama has said, "You can't actually understand Barack until you understand Hawaii ."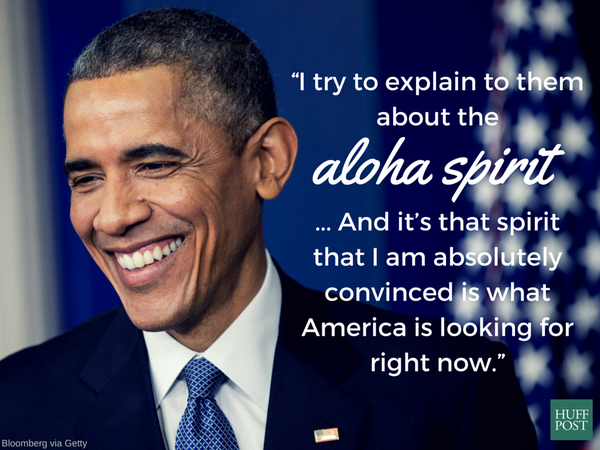 Bloomberg via Getty